De komende zes dagen zul je de Gaiyo app steeds beter leren kennen. We geven je een aantal korte opdrachten die je kennis laten maken met alle mogelijkheden van de app. Je kunt de opdracht elk moment van de dag voltooien (gewoon achter je bureau of op de bank), maar vergeet hem niet. Simpel toch!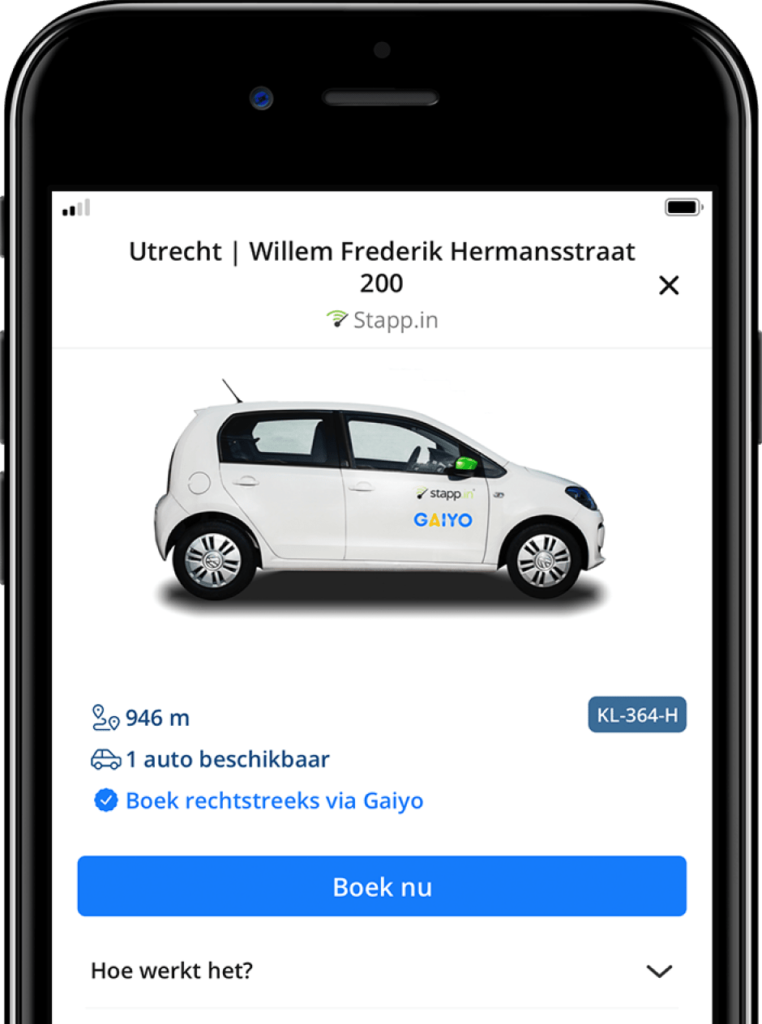 Heb je de opdrachten uitgevoerd? Dan ontvang je na afloop € 20,- aan reistegoed. Bovendien verloten we onder alle deelnemers € 250,- reistegoed! Heb je in de tweede stap ook 5 vrienden uitgenodigd? Dan doe jij mee voor de verloting van nóg eens € 250,- extra reistegoed!
Are you traveling to Amsterdam, Amstelveen, Diemen, Duivendrecht, Schiphol or Weesp?
Buy your bus, tram and metro ticket with Gaiyo!
What does a ticket cost?
A 1-hour ticket costs 3.20 EUR, a Day Ticket costs 8.50 EUR.
We make it easier for you to travel with different forms of transport from one app. With GVB in Gaiyo we now offer even more travel convenience and comfort in the Amsterdam region.
With Gaiyo you can quickly buy a 1-hour ticket or 24-hour ticket and travel to your destination without worries.
Advantages:
Buy directly from the app
Receive your e-ticket directly after purchase
No public transport card required
Also book cheap train tickets, e-bikes, electric scooters, shared cars and low-cost parking spaces
Arrange everything from one app with one account
Plan, book and pay for
train tickets
bus tickets
parking
shared scooters
shared bicycles
shared cars
from a single app